Keep your construction site running efficient clean and safe, with a construction dumpster rental.  From commercial build outs to residential kitchen remodels, our team is ready to serve your dumpster rental needs
10, 15, 20  yard dumpsters available
Dumpsters are placed on wood planks to help prevent any possible damage to the property
Same day delivery may be available
Single point of contact and fast turnaround time for delivery, swap out or removal
Area is swept clean after pickup to help your keep jobsite clean and clients happy
Labor is available to help load and clean up your construction site
Schedule a construction dumpster rental today and get started on your next project.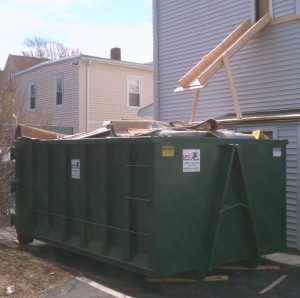 10 YARD DUMPSTER
The 10 yard dumpster is our smallest dumpster rental. Used for small roofing jobs, bathroom remodels and small projects around the house. For smaller loadsconsider using a full service junk removal company.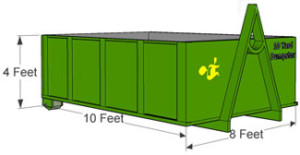 15 YARD DUMPSTER
15 yard dumpster rentals are good size for remodeling projects such as kitchens, baths and new roofs.  The perfect size for residential construction and remodeling projects. Get you dumpster rental today.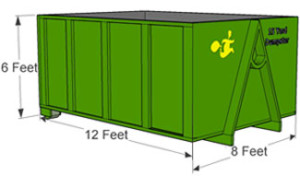 20 YARD DUMPSTER
The 20 yard dumpster rental is often used for additions, roofing, and whole house remodeling projects. It is the most common dumpster rental for both homeowners and contractors. When you need to get large projects done, rent this dumpster.