Dependable dumpster Rentals for Westwood residents and business. The owner of The Dumpster Renters grew up in the Islington section of Westwood. We are dedicated to delivering Westwood residents the best customer service and dumpster rental experience. From delivery to pickup,the best dumpster rental service in Westwood.
Same day dumpster delivery almost always available in Westwood, MA
All dumpsters are placed on wood planks to protect the driveway or surface from damage
Price includes, delivery, pickup and up to two weeks rental
Short term dumpster rental rates may be available
Westwood residents and business will get best service and price for your dumpster rental. If you are located in Westood, MA or a surrounding town contact us for all your dumpster rental needs.
Order online and save $15 on your dumpster rentals in Westwood
10 YARD DUMPSTER
$425
The smallest dumpster we rent. Used for small cleanouts and small projects around the house. For smaller load consider using our full service junk removal.
two weeks free rental
up to 1.5 tons included
Placed on wood planks to protect surface from damage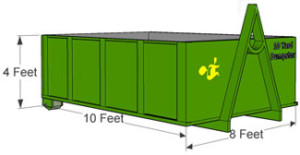 ---
15 YARD DUMPSTER
$485
15 yard dumpsters are good for remodeling projects such as kitchens, baths and new roofs. Commonly used for cleanouts when moving.
two weeks free rental
up to 2 tons included
Placed on wood planks to protect surface for damage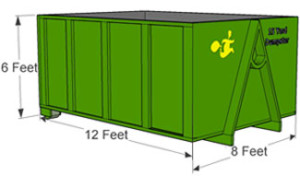 ---
20 YARD DUMPSTER
$585
The 20 yard dumpster is good for large cleanouts and remodeling projects. It is the most common dumpster we rent for both homeowners and contractors.
two weeks free rental
up to 3 tons included
Placed on wood planks to protect surface for damage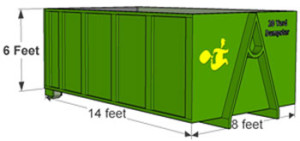 Frequently Asked Questions
Westwood Dumpster Rental Tips and Guidelines
Dumpster Loading
There are restrictions for what can be loaded into the dumpster. Some items can not go in the dumpster and they include; wet paints, oil/gas/asbestos or anything hazardous. Yard waste can not be mixed with other types of debris.
A dumpster for cleaning out your house should only contain household junk, construction debris, and other trash debris. No yard waste,dirt, concrete, asphalt or bricks should go into the dumpster.  There are also surcharges on MA waste ban items.
There are surcharges on Waste Ban Items and they include:
TV's / CRT's $35
Mattress/boxspring $35
Freon items $35
Tires $10
Propane tanks $10
Any weight over the allocated weight is billed at $99 per ton prorated to the pound.
Dumpster Delivery
No one needs to be home for delivery or pickup. As long as we know where the property you would like. It sometimes help to mark the area you would like the dumpster with barrel or use chalk.
It is unlikely the dumpster will do damage. We place all dumpster on wood planks to protect the service from damage.